A sporty analog quartz watch, almost like it has materialized from a comic book.

This watch is extremely good looking to my eyes, I love the white cartoonish main hands, the busy black and white dial, the angular shape of the case and bezel, the shiny black color of the case and bezel.

The watch has a 1/20 second chronograph with a maximum capacity of 60 minutes. The subdials are so small and the print on them so minuscule that I have serious problems reading them. I have to use a magnifying glass to check the scales on them and then just remember what they say.

There is no backlight and the lume is average.

The 24 hour dial at the three o'clock position is utterly useless. I do not see what purpose it serves, and the numbers are printed small and they are in a dark recess and thus impossible to read without a magnifying glass. The date window is also recessed and very small and consequently extremely hard to read.

As in many other Edifice watches, you can park the small second hand by pressing the lower button. This is why it sits in the same place in all of the photos. I like to keep it stationary as it is so small as to be almost useless. When the minute hand has been adjusted carefully, you can read the fractions of a minute from its position without the need for the second hand.

All in all a very lovable watch, shows the time clearly, and can be used occasionally for timing events. A serious chronograph it is not because of the hard-to-read miniature subdials.

I like it so much I have already ordered the black version, EF-550D-1AV, and am planning to buy the braceletted white version EF-550D-7AV, too.

Swiss watchmakers are in trouble when Casio produces immaculately finished, stylish watches like this, at a fraction of the price of Swiss watches. I own several Swiss watches, too, and can say with confidence they are overpriced when only functionality and quality of finish is being considered. When you add brand image to the equation, then the Swiss watches get into their own territory. If you can, own both. Japanese watches for looks and functions, Swiss watches for image.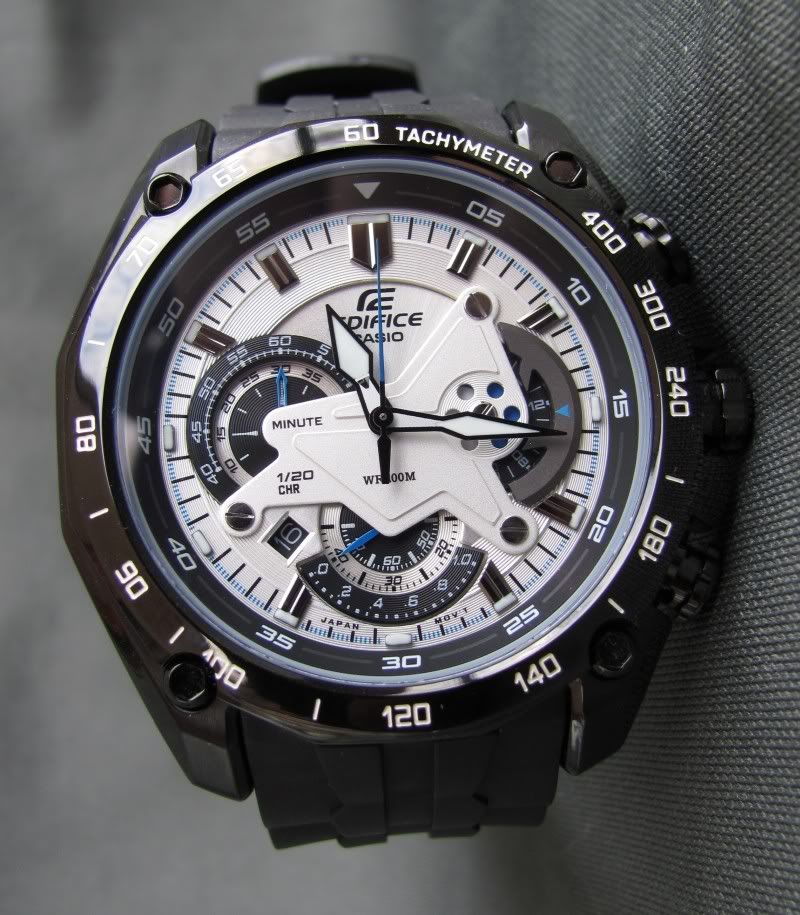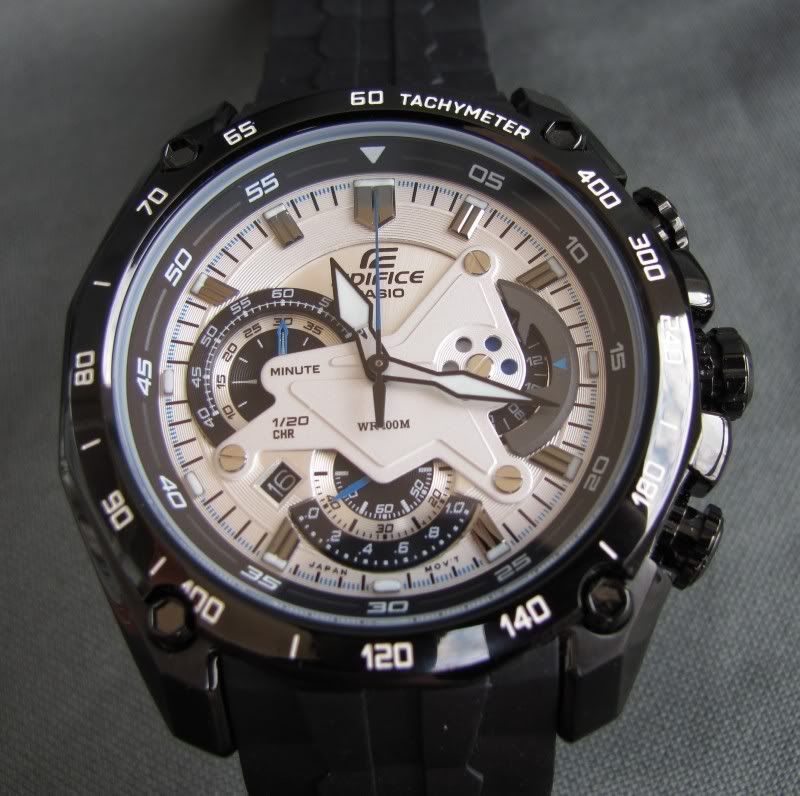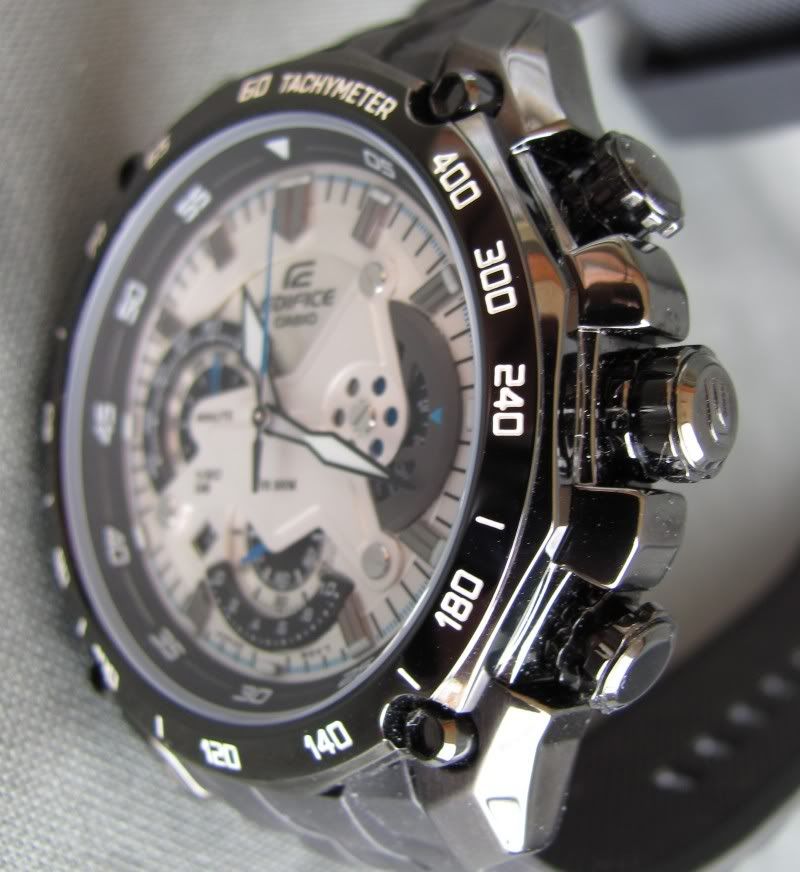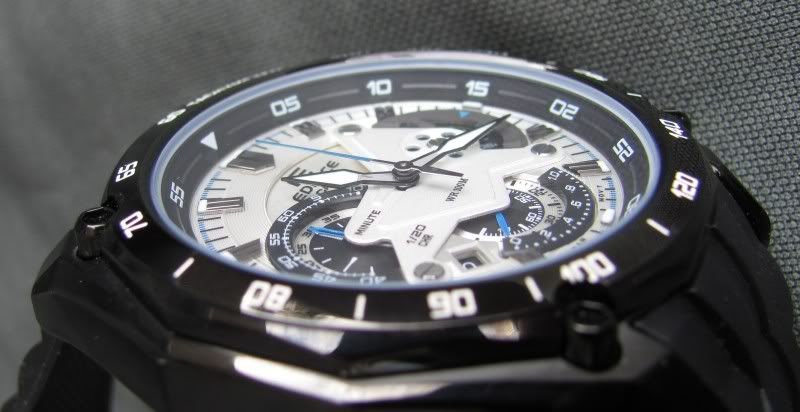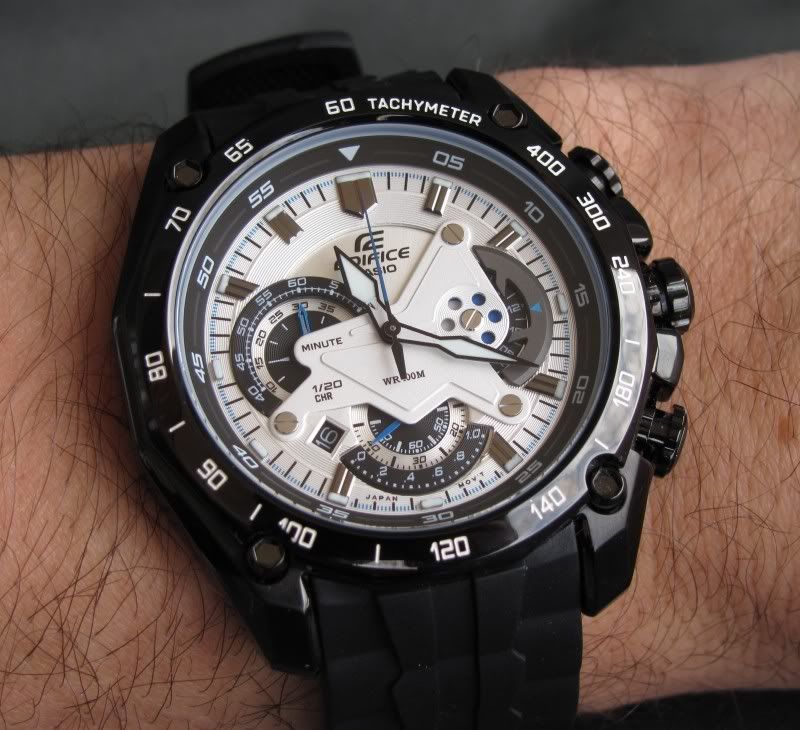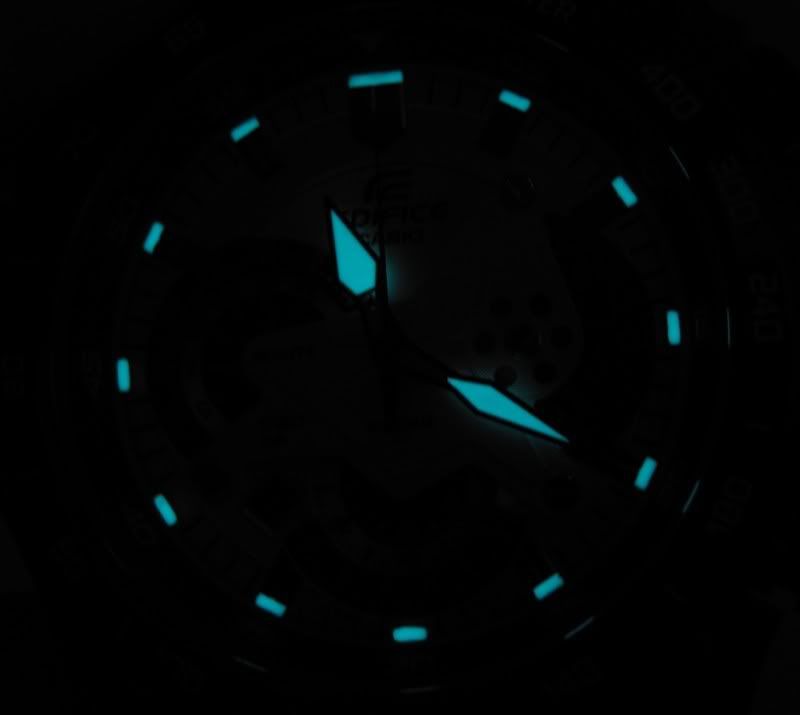 SOURCE